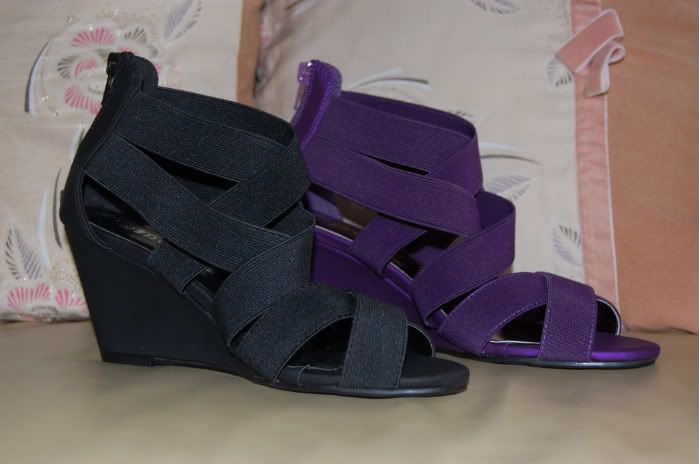 I came across this sexy pair of wedges recently. Well I will love to call it the bandage wedge and i am so in love with it! Thus I will like to share with girls!
Since we are currently undergoing "upgrading" to move to a new site, I am hesitating if I should put this up and yet can't wait till al is done to share! 
But I promise this will be cheaper like $27.50 mailed!