Hi bunnies! We will be away for quite awhile! I hope not to have a mountains of email to when I am back! Off to Europe for a break! However I do hope that I will be able to source some stuff for all of you (keeping fingers crossed).
I have been dead tired with all the events & fleas, collaboration with fashion bloggers(upcoming), hunting down studio & office! I hope we can settle on a location soon! It's been a fruitless find for the past 2-3 months! Plus, I must add, the response for the past few collections are really crazy! I am really sorry if some of the mailing were a tad slower, but with the shopping cart system up, I am sure packing and mailing out will be much faster!
Plus, we will be having our very own Runway party over at Butterfactory really soon!
Click here to know more!
We will update with banners/eflyers when back when more details are confirm! Added to that, there will be a THESCARLETROOM fashion flea prior to that at Butterfactory, so do mark your calanders!
And the preview picture of what's to come!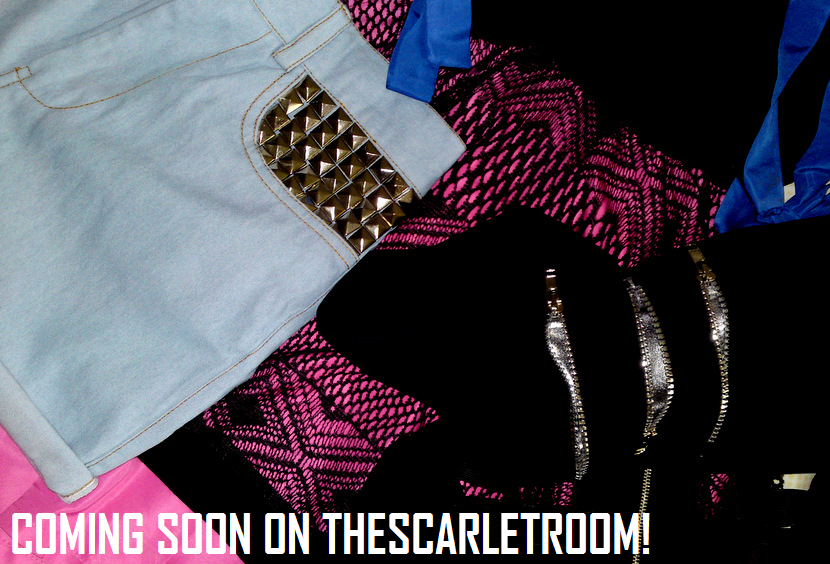 And just incase there's anyone who do not know we are away, I am pretty we get the message across by now with my super-mega-big-font A-W-A-Y sign!
Smooches to all!
Till the 23rd Oct, CIAO!
Annie