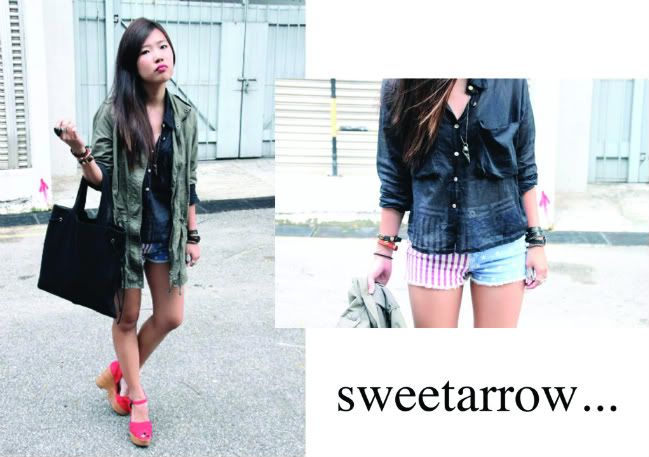 Local fashion blogger Sweetarrow in The Scarlet Room's sold out sheer blouse!
We love how she paired it with a parka to make this outfit look cool alongside with bright wedges and US flag shorts!
Pssst....
If you're looking for somewhat similar top like this, do check out our backorder for Midnight sheer blouse over here!