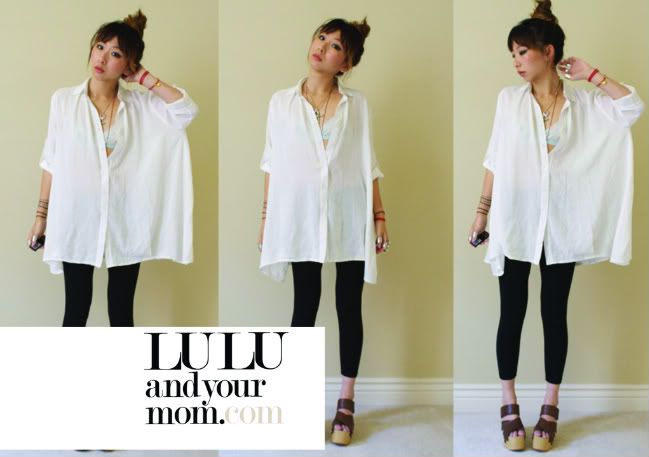 Here's Lulu in The Scarlet Room's sold out Perfect Babydoll blouse! Just the perfect throw over top for those lazy days!
Lulu definitely gave this outfit a certain edge with a peekaboo bra peeking underneath alongside with those awesome Margiela platforms which got me drooling for it.
Hope to those of you who purchased this top from us love it as much as we do!
X